LONDON4KIDZ FEATURED EVENTS
---

BRITISH LIBRARY
| | |
| --- | --- |
| Cost: | FREE |
| Time: | Summer 2013 |
| Where: | 96 Euston Rd, London NW1 2DB |
Summer of Family Fun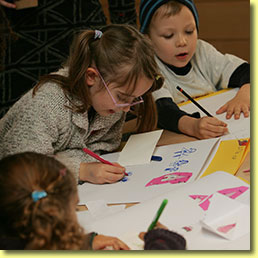 Ready for family fun at the British Library? There's lots going on in our Summer of Family Fun – and it's all completely free! Come along and play with props to make images in our pop-up photographic studio, create unique illuminated Letters in our artist-led workshops, enjoy writing Nonsense verses and turning them into works of art, or let yourself go by singing songs in Britten-themed workshops.
This series of free events, inspired by the Library's world-famous exhibitions and collections, will bring you and your children together for unforgettable fun this summer.
Come and join us!
For more information visit http://www.bl.uk/whatson/events/family/index.html
---

THE SCIENCE MUSEUM
| | |
| --- | --- |
| Cost: | FREE |
| Time: | 10.00 to 18.00 (last entry 17.15) |
| Where: | Exhibition Rd, London SW7 2DD |
Astonishing science, spectacular museum.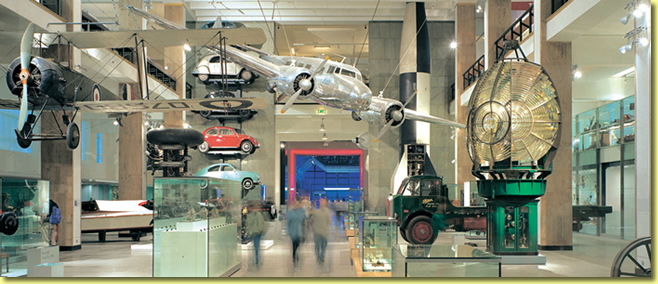 The Science Museum was founded in 1857 as part of the South Kensington Museum, and gained independence in 1909. Today the Museum is world renowned for its historic collections, awe-inspiring galleries and inspirational exhibitions.



For more information visit www.sciencemuseum.org.uk
---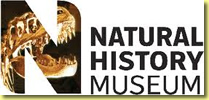 NATURAL HISTORY MUSEUM
| | |
| --- | --- |
| Cost: | FREE |
| Time: | 10.00 to 17.50 (last entry 17.30) |
| Where: | Cromwell Road, London SW7 5BD |
The museum has put together some handy hints for parents:
Footwear
Visits involve plenty of walking, so wear comfortable shoes.
Suitability
Please be aware that some Museum areas can seem dark or scary to young children including the T. rex animatronic.
Bags and pushchairs
These can be left in the cloakroom. Please don't take pushchairs on the escalator. The Exhibition Road entrance is pushchair-friendly. See our Access guide.
Babycare
There are unisex babycare facilities around the Museum. We don't sell tissues, but they are available from our restaurants, cafés and toilets.
Food and drink
Children are welcome at all restaurants and cafés, where you can warm bottles and use highchairs. Foods containing nuts and dairy products are labelled. If in doubt, please check with a member of staff. There is always a vegetarian option.
Picnic on the front lawns and in our indoor Picnic Area. You're welcome to bring your own food, it's especially advisable if you have allergies, but please don't eat in the galleries.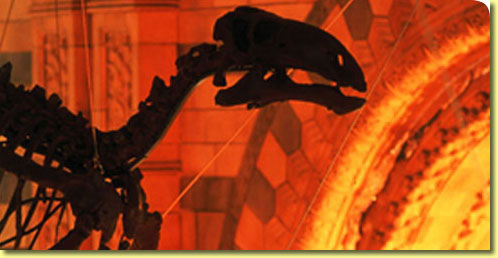 For more information visit www.nhm.ac.uk
---
MINI MAESTRO FAMILY CONCERTS
| | |
| --- | --- |
| Date: | Various, see below. |
| Where: | St Martin-in-the-Fields, Trafalgar Square, London, WC2N 4JJ |
Treat your children to John Landor's Mini Maestro Family Concerts (from ages 4-12).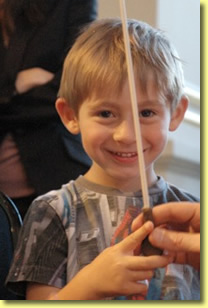 Where else can they have such hands-on fun with live music: sitting in the orchestra, conducting, beating the drums, clapping and singing along?
We bring the music alive by story-telling, miming and exploring its meanings.
There are specially adapted games of 'hide and seek', 'musical chairs' and a chance to hear the instruments close-up as our friendly musicians go 'walkabout' in the audience.
It's a journey of discovery, imagination and inspiration, creative, educational and fun.
Forthcoming concerts:
Saturday 7 September 4.30 pm Festive Family Prom
Saturday 28 September 4.30 pm Mozart Jupiter Symphony
Saturday 19 October 4.30 pm Beethoven 5th Symphony
Saturday 16 November 4.30 pm Brahms 1st Symphony

For more info please visit www.LMAorchestra.com and select 'Family Concerts' or call 020 7766 1100 for the box office.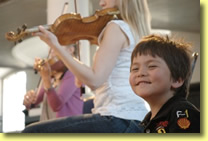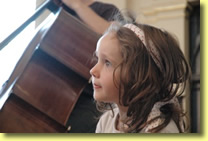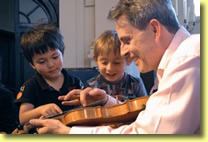 ---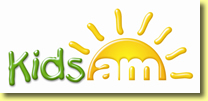 KIDS AM AND TEEN DISCOUNTS
| | |
| --- | --- |
| Date: | Every Saturday & Sunday |
| Where: | VUE Cinemas |
Keep the Kids AM-mused with Great Money Saving Offers from Vue
Whether they're toddlers or teenagers, keeping the kids entertained can prove challenging and expensive, but not with Vue's great money saving offers.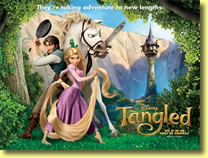 Keep the kids AM-used with Vue's Kids AM scheme. Available all year round, these morning screenings are shown in Vue cinemas nationwide. Tickets cost just £1.50 for 2D films and £2.75 for 3D films for children and accompanying adults alike. So a family of four can enjoy the latest kids films for as little as £5.
Listings can be found at www.myvue.com/offers-savings/kids-am.
Teens aged 13-18 get 20% off all films at all times with Teen tickets at Vue.
For more information on Kids AM or TEEN and FAMILY discounts, simply visit www.myvue.com or call 08712 240 240
---
---
WANT YOUR EVENT TO BE FEATURED?
For details on featuring your events on this page please contact: